A Scorching Night of Hardcore Metal by the Mediterranean
In the heart of scorching Andalusia, where the Spanish sun blazes relentlessly and the Mediterranean waves kiss the shore, the 2023 Juergas Rock Festival brought together an eclectic blend of metal, rock, punk and rap acts uniting fervent fans in a sonic pilgrimage. Amidst the array of talent, it was the legendary Hardcore Metal powerhouse, Soziedad Alkohilika, hailing from the Basque Country in Spain, who took the stage on a fiery Friday night.
As the sun dipped below the horizon, the festival grounds in Agra transformed into a haven for rock aficionados. The air was thick with anticipation, and Soziedad Alkohilika, affectionately known as SA, seized the moment with an explosive 90-minute set.
The atmosphere was electric, with the band's unwavering energy matched beat for beat by their dedicated disciples, who turned the festival into a frenzy of singing and mosh pits. SA pulled no punches, unearthing classic gems from their extensive discography. Kicking off the night with the ferocious "Perra Vida," they delved into their sonic arsenal, offering up hits like "Ratas," "Palomas y Buitres," and sealing the night with the anthemic "Nos Vimos en Berlin." Notably absent from the setlist was the beloved "En el Tejado," but SA, known for their dynamic performances, keep things fresh by shuffling their playlist from show to show.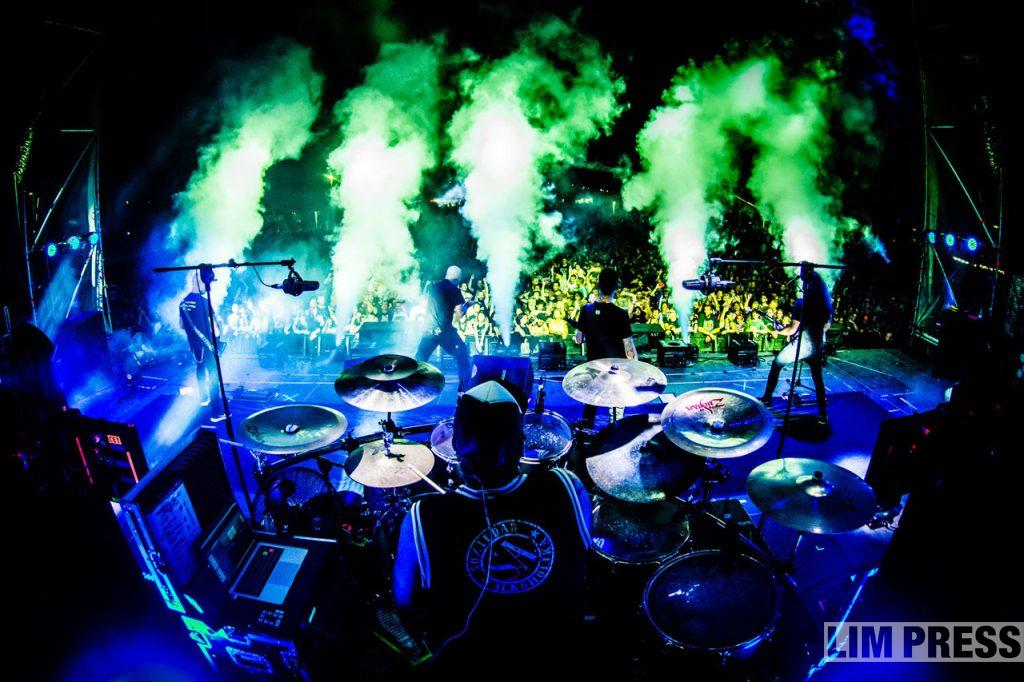 The setting sun cooled the evening's temperature, but the winds sweeping in from the nearby sea had unwanted side-effects. Despite the relief they brought to the sweltering crowd, these gusts forced SA to stow away their iconic fire cannons, a staple of their live extravaganzas. Safety first, but it was hard not to miss those fiery eruptions that have become synonymous with their shows.
In the end, it was a night to remember, with SA pouring every ounce of their relentless spirit onto the stage, igniting the hearts of their Andalusian audience. The passionate reciprocation was palpable, as fans reveled in the unrelenting energy of SA's performance.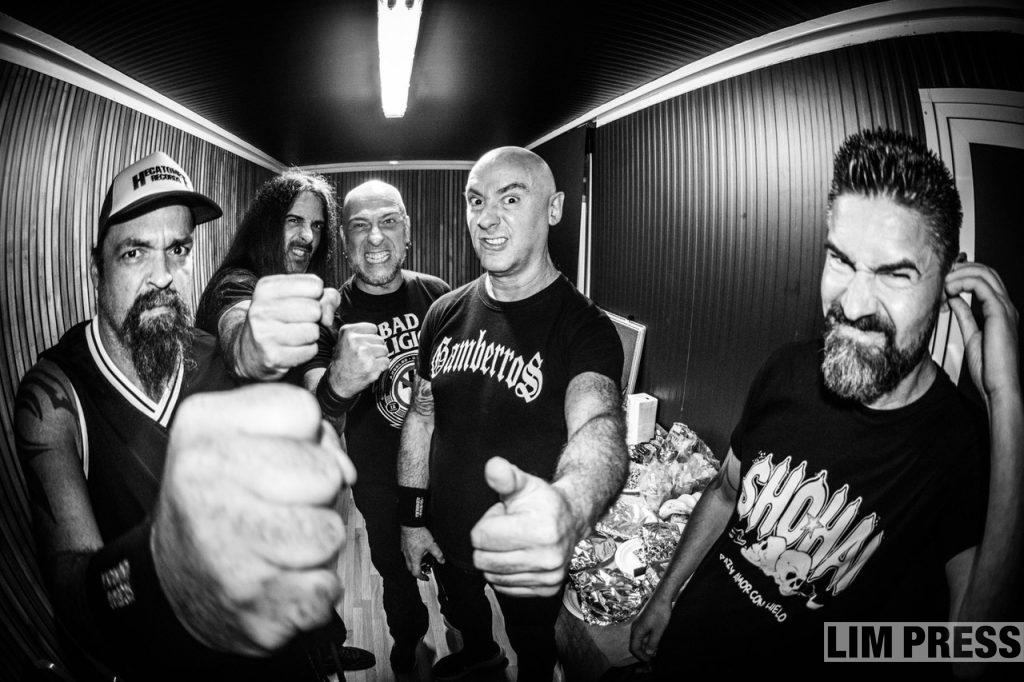 Looking ahead, if you're a fan of the Spanish sun, the idyllic Mediterranean beaches, and the tantalizing Andalusian cuisine, mark your calendars for July 31 through August 3, 2024. Tickets for next year's edition of The Juergas Rock Festival are already on sale, promising another unforgettable auditory journey. Take a peek at this year's festival lineup and get ready to be swept away by the magic of music beneath the Iberian stars.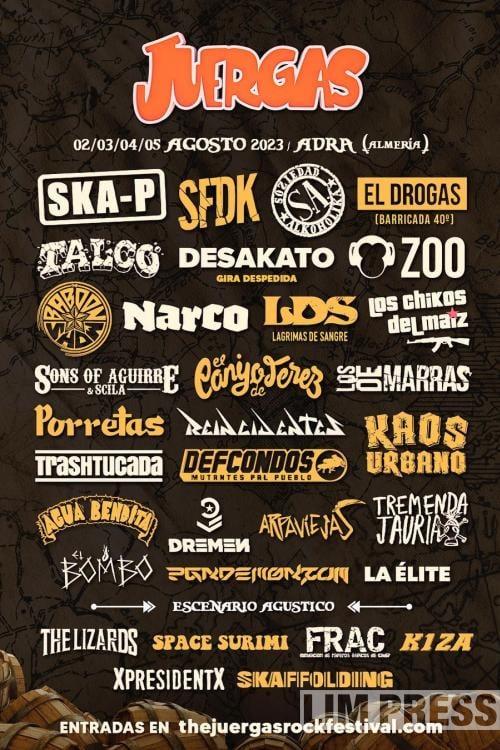 <Set List>
Perra Vida
Pelota
Padre Black & Decker
Policias en Acción
Nadie
Tiempos Oscuros
Política del miedo
Sueños rotos
Palomas y buitres
La aventura del saber
Ciencia Asesina
Estado enfermo
Rata
Automarginado
Sin Dios ni ná
Buenos momentos
Peces mutantes
No kiero partizipar
S.H.A.K.T.A.L.E.
Piedra contra tijera
Cuando nada vale nada
Sorprendente
Nos Vimos en Berlin